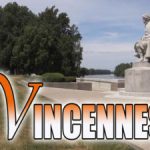 Vincennes residents will have the chance for their voices to be heard later this week.
On Thursday evening, the Vincennes Parks Department will host a public input session as it continues to compile its master plan.
The session will serve as a way for members of the community to let Parks Department staff know what they like and don't like in the city parks, as well as offer up ideas of what they would like to see in those parks in the future.
The Vincennes Parks Input Sessions gets underway at 6:00 p.m. Thursday at Vincennes City Hall, and is open to the public.