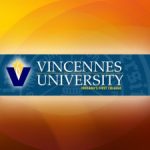 Vincennes University is inviting the public to help local animal shelters next week.
The University's Office of Housing & Residential Life and Residence Hall Association will be collecting pet food, litter and other supplies on Wednesday, November 20th.
Donations will be accepted between 10:00 a.m. and 3:00 p.m., outside of Harrison and Morris Halls. Donations can also be picked up. To schedule a pick up, you can call 812-887-5683.
Monetary donations will also be accepted as part of the pet food drive.