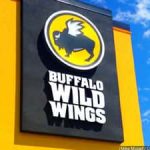 Local emergency personnel will battle a different kind of heat tomorrow night!
The Vincennes Township Fire Department and the Vincennes Police Department will square off in a Guns vs. Hoses Wing Eating Contest at Buffalo Wild Wings.
The event will also double as a fund raiser, with 10% of all sales between 6:00 and 9:00 p.m. being donated to local charities.