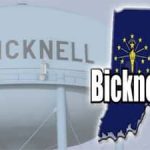 The Bicknell Board of Works and the City Council has approved the purchase of a video camera to inspect 11,000 feet of sanitary sewer lines on the southeast side of town.
The winning bid was from Hydromax of Evansville for $23,000.
The video data will be used to determine whether there is a section of the system that needs major repairs. The information collected would then be used for the basis of a grant application for sewer line repairs.