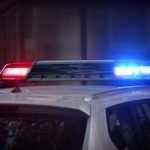 The Vincennes Police Department is nearly back to full-strength.
During Monday's Board of Works meeting, Police Chief Dusty Luking reported that 3 officers have graduated from the Indiana Police Academy and are already working the streets.
He says that this has helped with staffing and allowing other officers time off for vacation.
Luking says a fourth rookie is currently undergoing training at the Police Academy now.  Once his schooling is complete, Luking says the department will have a full compliment of officers.
Luking also told board members that a police vehicle totaled in an accident has been replaced. He says with proceeds from the insurance settlement they were able to go out and purchase a new vehicle which has been put into service.