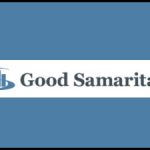 Good Samaritan Home Care Services has been named one of the top agencies in the country for 2018.
The branch of Good Samaritan was recognized as a HomeCare Elite Agency, which identifies the top 25 percent of all Medicare-certified agencies in the country. According to GSH, out of nearly 9,000 agencies considered, just over 2,000 receive this recognition.
Kathy Holl, Area Director of Operations at Good Samaritan Home Care, says receiving the distinction is an honor, and they will continue to strive to provide quality care to patients in the comfort of their homes.
Good Samaritan Home Care Services provides in-home care to patients throughout Knox, Daviess, Gibson, Sullivan, Pike and Greene counties, including nursing, home health aides, homemaker, physical therapy, occupational therapy, speech therapy, and social work services.